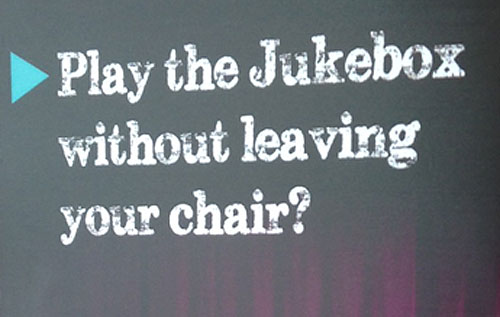 Introducing Soundjack – New Jukebox App for Pub Jukeboxes
Hire Jukebox are one of the first operators in the country to be allowed access to the new jukebox app called soundjack.
This exciting app allows the user to play songs from the jukebox from their mobile phone or tablet device. It is free to download from iTunes or Google Play and allows the user to simply search and play their favourite music, without leaving the comfort of their own chair!
Once downloaded, users can search for nearby venues that have jukeboxes connected to soundjack. The user is also rewarded with some free tracks to trial. Thereafter, credits can be purchased using PayPal or Payforit, which is a web-based mobile payment solution.
Searching for music has never been easier. Users can search by either artist, song or even date. Just like the VenueHub jukebox, soundjack allows you to select music from latest Top 40 charts.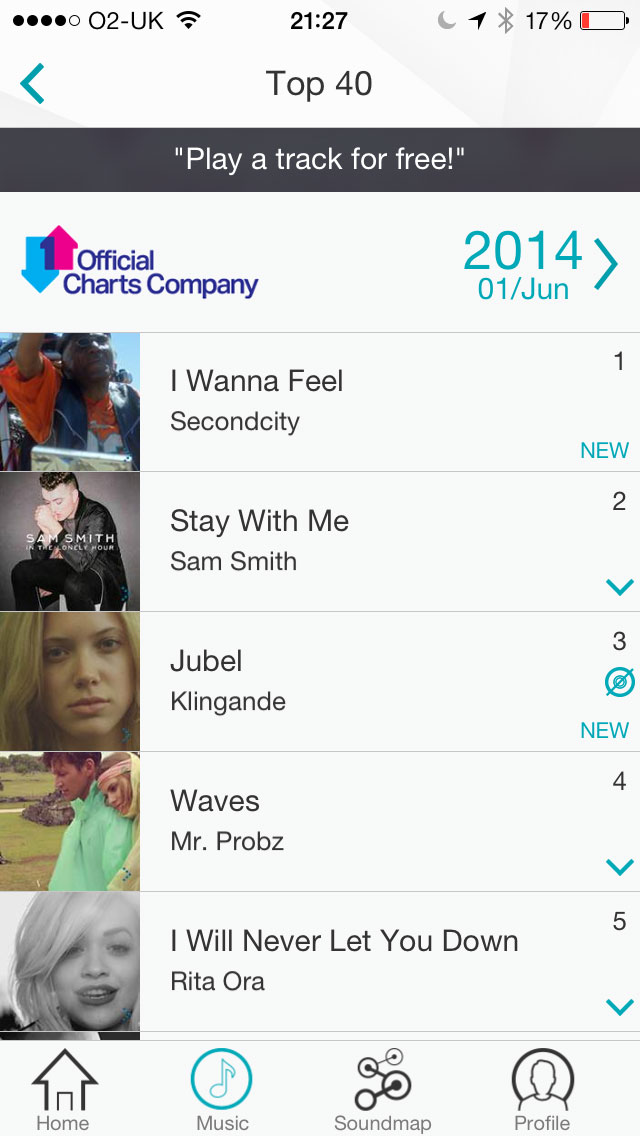 The "Preview" feature allows you hear a section of the song from your device before committing to purchase.Then you can share your excitement with a Tweet or by posting on your Facebook account – telling your friends where you are and what song you've played.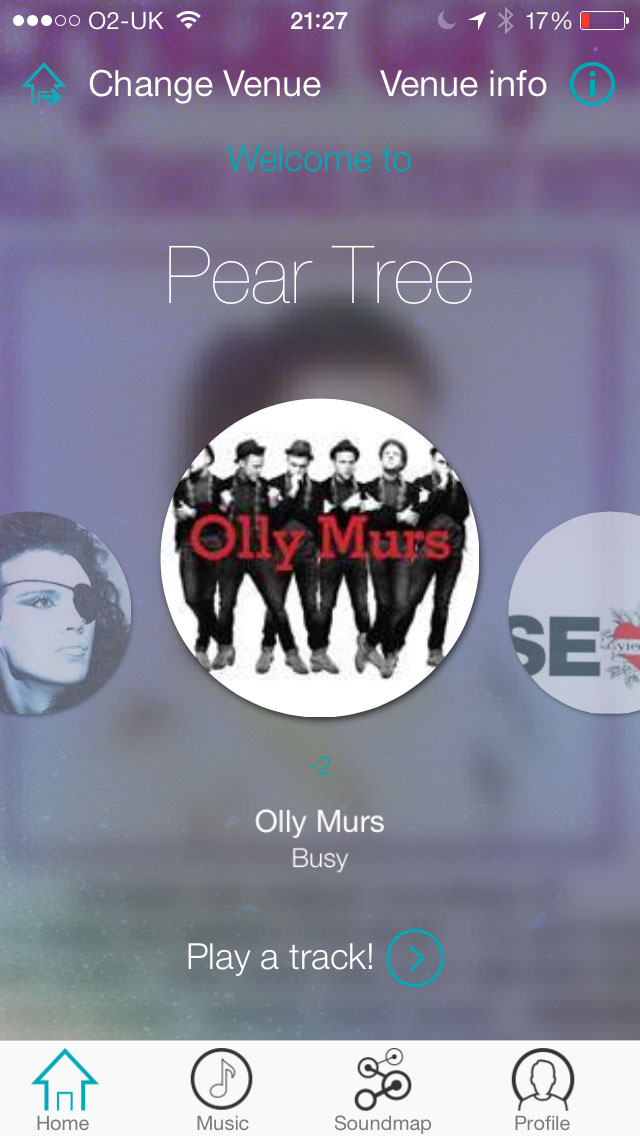 The Pear Tree in Stamford was one of the initial participants when we launched soundjack. For the launch, Hire Jukebox provided the site with a wide range of promotional material including posters, table stands, T shirts and balloons.
We used the 32″ touchscreen on the VenueHub jukebox to promote the soundjack app – as this is the most effective marketing tool.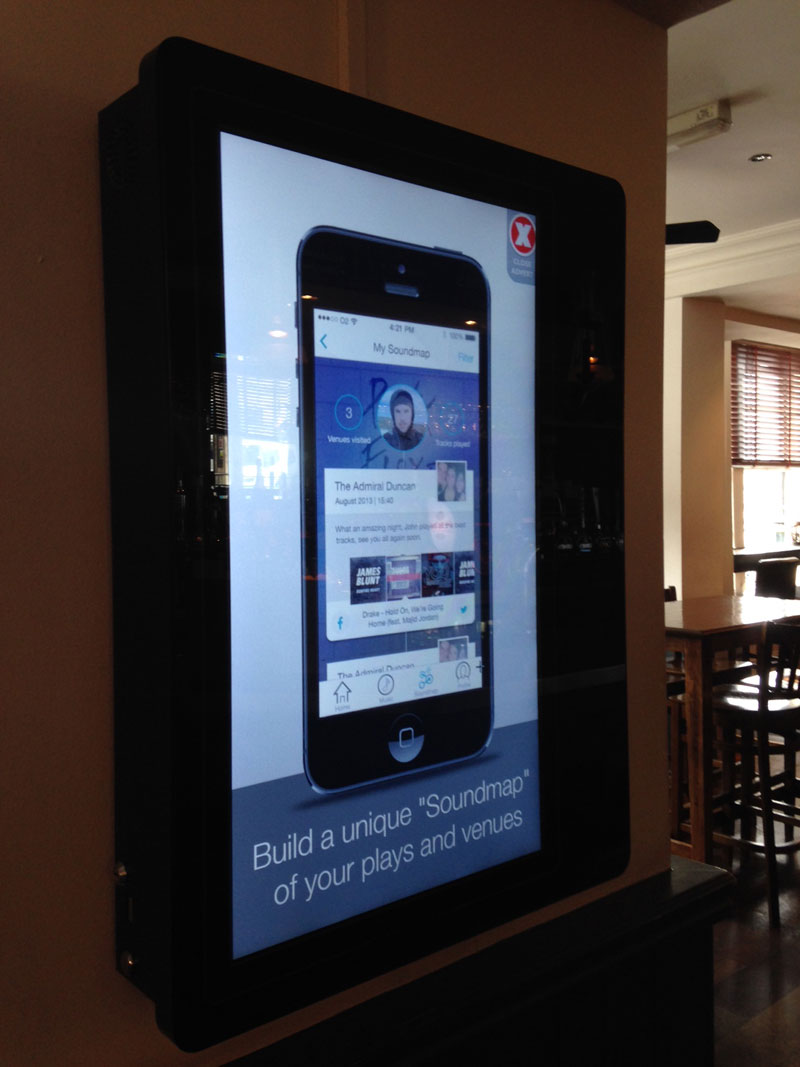 The trial has been massive success. On the whole the jukebox takings have increased by over 20%. The promotional material has also benefitted the jukebox as well, as it has raised customer awareness.
We have definitely proved that the soundjack jukebox app isn't a novelty. It's a step towards creating a better experience for customers visiting the venue. It allows them the opportunity to create the ambience for themselves, from the comfort of their own seat!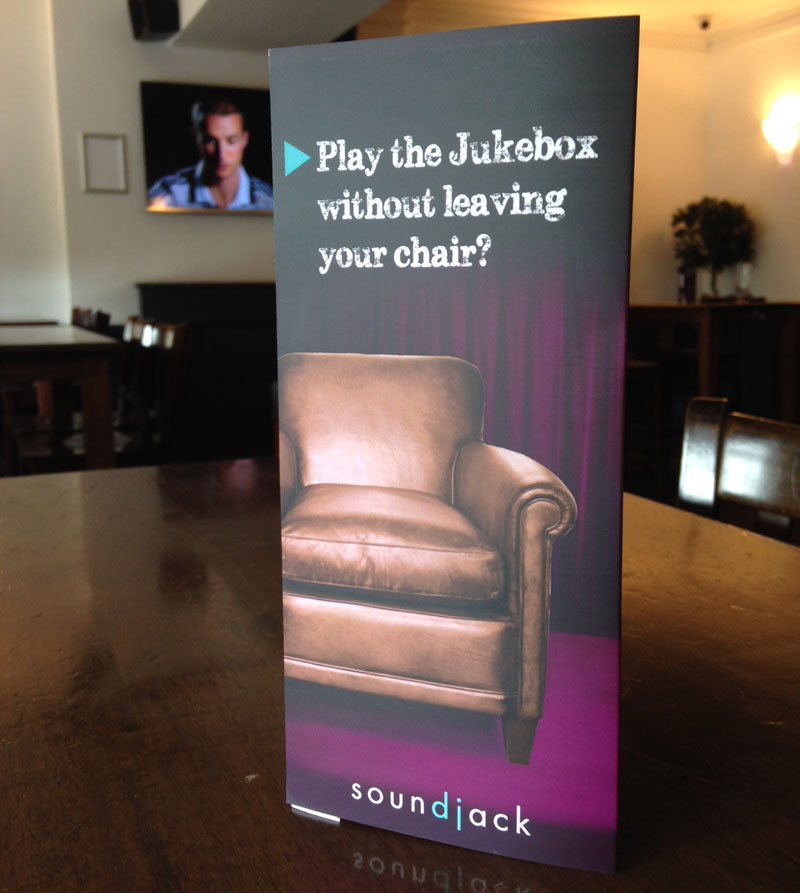 The jukebox is now attracting attention from new users who are already used to playing music through their mobile or tablet devices as a way of life. It's also perfect for large venues especially those with multi rooms or outdoor areas, such as smoking areas and beer gardens.
Landlord Louis Mill said "It's gone down better than I expected. Most people have smart phones and have picked this up like a duck to water. The jukebox is definitely getting played more because it's just so easy to sit there with your pint in one hand and select a song from your phone with the other, and all from the comfort of your own chair!"
When I show people the app, everyone is amazed by it. The real attraction of soundjack is how easy it is to use and the impressive music content available. It really has to be tried in order to appreciate how user-friendly it is. We are very proud to be at the very beginning what is going to be a revolutionary way that consumers will play their music in the 21st century.
Try it yourself on the App store or Google Play!