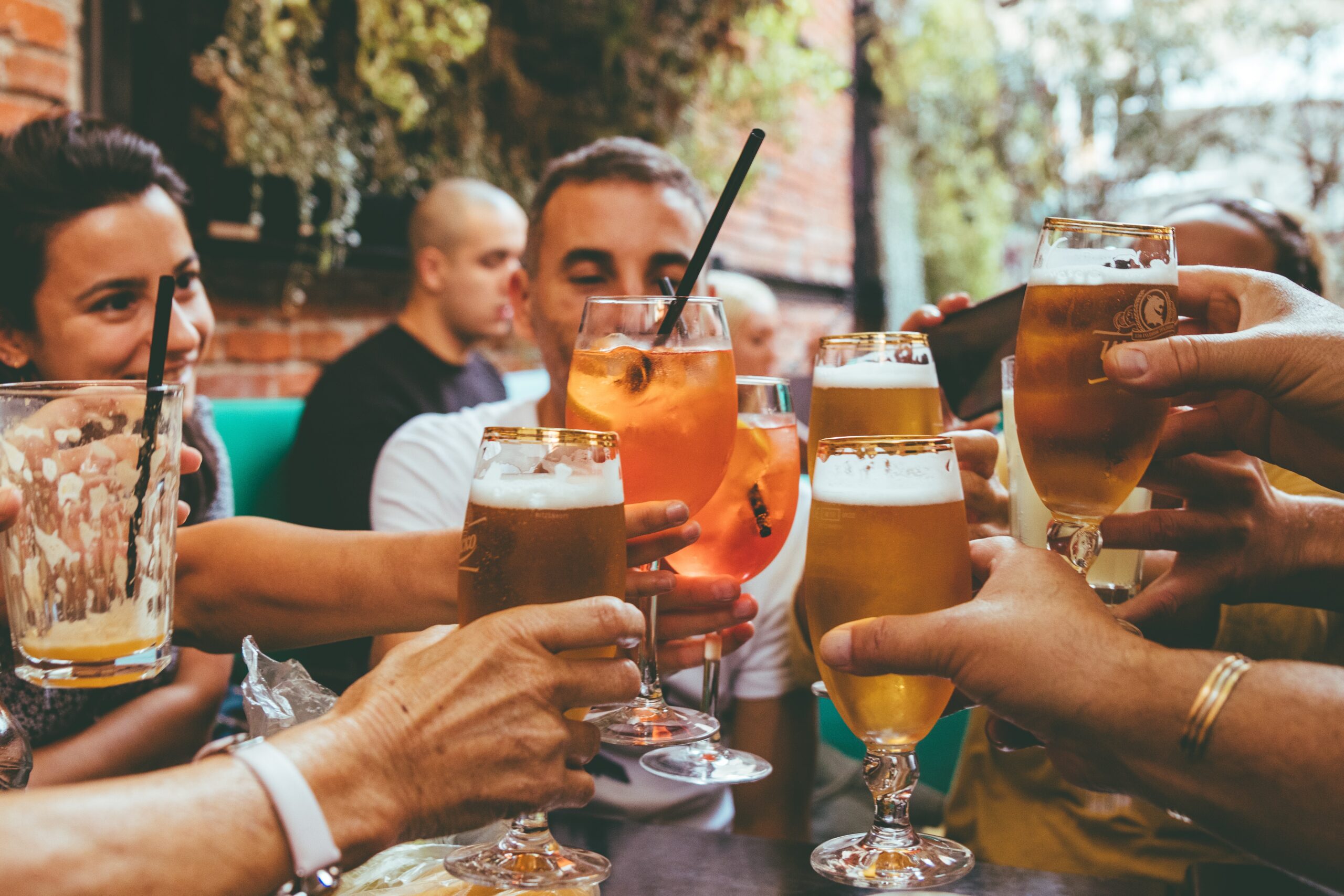 Feel Good Jukebox Hits To Beat The Winter Blues
The Winter Blues can seem like a myth until you're smack bang in the middle of them. After all the chaos and fun of the festive season or even just some time off work if you don't celebrate, going into the dull and dreary weeks of January and February can really pull your mood down. For those venturing out to your local pub for a pick-me-up, or for pub owners looking to set the mood with an uplifting, feel-good playlist, we've got you covered. Here are 10 of our favourite feel-good Jukebox hits to help you beat the blues.
Tubthumping – Chumbawamba
Tubthumping, in all of it's unusually-named glory, is a must-have on any feelgood playlist. It's impossible not to feel a bit better about things when the lyrics "I get knocked down, but I get up again, you are never gonna keep me down" are repeated over and over like a mantra, getting stuck in your head and making things seem a little more positive. This powerhouse of a song has been a staple on jukeboxes across the country for a while now, so why not embrace it's popularity and get everyone singing?
Walking on Sunshine – Katrina & The Waves
If there was ever a feel-good love song that can bring sunshine in on a grim winter day, Walking on Sunshine by Katrina & The Waves is most definitely it. Written to be a fun, optimistic song, it had the lyrics, beat and melody to get your foot tapping and your mood lifted. Queue it up on your pub's digital jukebox to have the whole venue ready for a fun, uplifted night.
Don't Stop Believing – Journey
Released in 1981, Journey's Don't Stop Believin' is an oldie, but a goldie for sure. Whether you're a fan of the original, or got swept up in its resurgence in popularity after the Glee cover in 2009, there's no denying that this is a song that'll lift the spirits and get you believing that things will be looking up in no time.
Livin' on a Prayer – Bon Jovi
There's nothing quite like a room of people all singing this song together at the top of their lungs, so what better way to bring your pub together than with this classic rock hit? A beautiful blend of feelgood and a more realistic take of 'things are tough, but we'll get through this', it's a song that we'd happily include on every single one of our playlists if we could!
Red Red Wine – UB40
Despite being first recorded by Neil Diamond in 1967, it was UB40's cover released in 1983 that shot to No. 1 in the charts and became a staple in UK pub playlists. It's a must-have for any feelgood playlist. This is another song that takes a different approach to feelgood, celebrating wine and it's ability to help you through problems – a dangerous take if you pay too much attention to the lyrics, but perfect for those having a quick pint or tipple at the pub to help cheer themselves up!
For more song ideas, you can check out the TouchTunes app for inspiration, or get in touch with a member of our team to book installation of your very own digital jukebox into your pub. Simply speak to one of our experts for more information about the jukeboxes we have and the profit share plans we can offer.