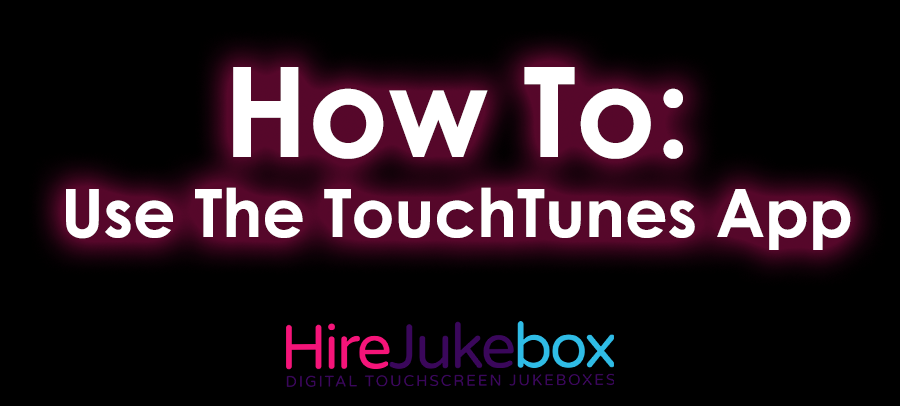 Music At The Tap Of A Finger With The TouchTunes App
Whether you're a pub owner with a brand new TouchTunes jukebox and no idea how to use the app, or you're a customer looking to make the most of the music magic, you'll be pleased to know that the TouchTunes app is incredibly simple and convenient to use. With a quick sign-up and a few taps, you can have your favourite music playing through the speakers in no time. To give you a helping hand, we've put together a simple guide below.
Step One – Download The App and Check In To Your Chosen Venue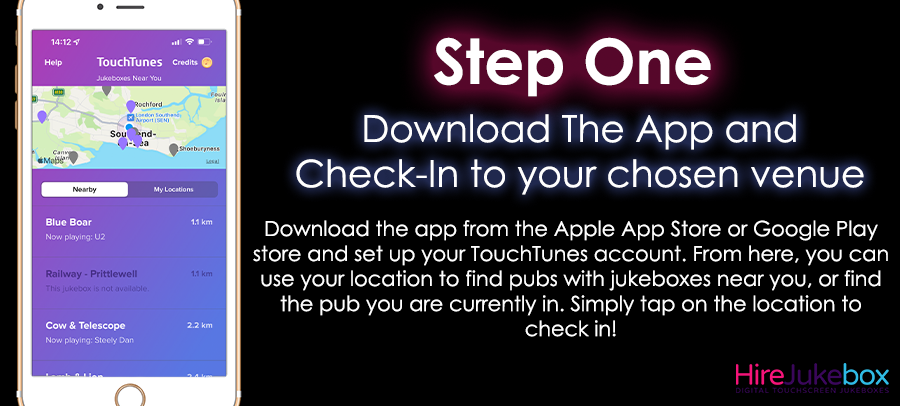 Downloading the TouchTunes app is as simple as heading to your phone's App store. It's available on iOS and Android and completely free to download. Once it's installed, you can open it up and set up your very own account with your choice of profile picture, username and more.
From there, you just need to check in! You can either search by your location for somewhere nearby to head to, or use the same map to find the venue that you're already in. All you have to do from there is tap on the location and you're all checked in. This location will be added to the 'My Locations' tab for easy access the next time you visit.
Step Two – Purchase Some Credits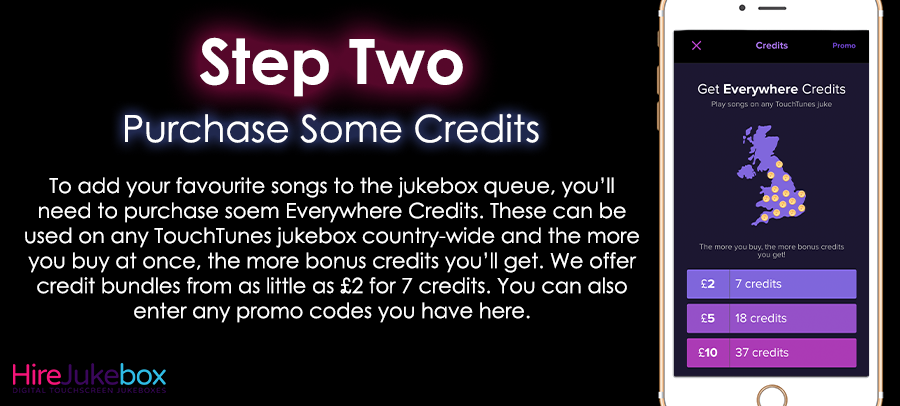 In order to choose songs, you'll need to buy credits. Just like popping a coin in a jukebox machine, these credits will give you access to playing a huge variety of songs available on our digital jukeboxes. You can buy bundles to save money too – the more you buy, the more you save. These credits can be used all at once, or over time in different locations. They're called Everywhere Credits for a reason! If your venue is offering a promo code, this is where you can enter the code too.
Step Three – Find Your Favourite Songs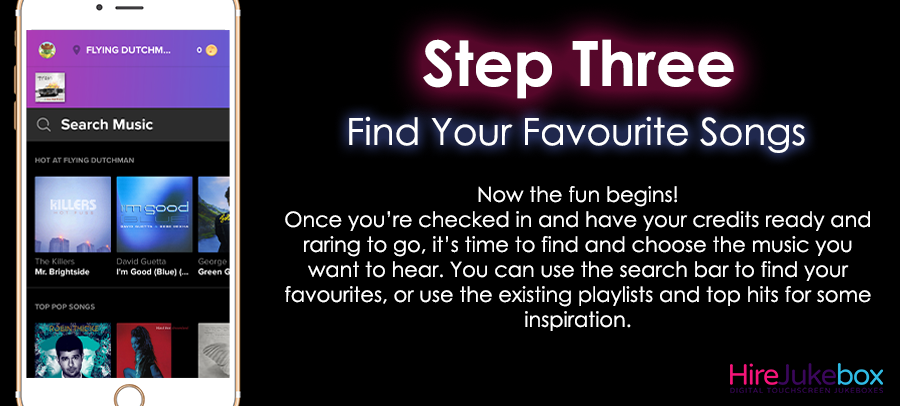 So you have your credits ready to go – now the fun begins! Once you've checked into your venue and got your credits ready, it's time to find your favourite songs and choose the music that you want to hear. Navigating the library is easy – you can either use the existing playlists and top hits, or use the 'Search Music' bar to find a specific song or genre to pick from.
Step Four – Queue Up Or Skip The Line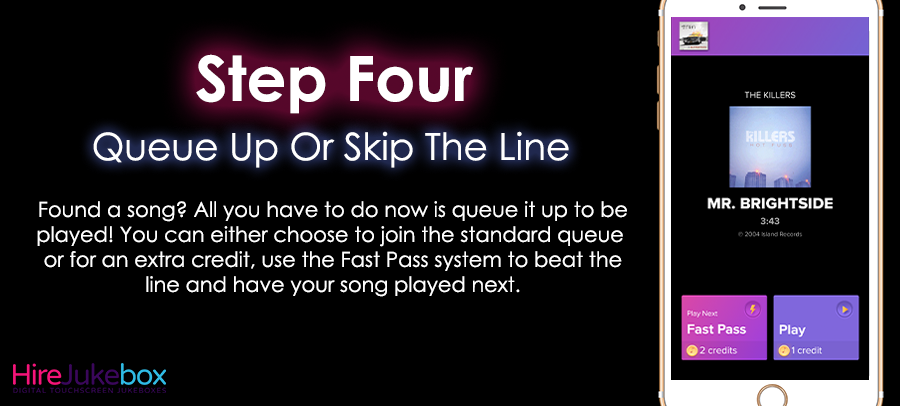 Found your favourite music? All you have to do now is queue it up to get playing! We have two options to choose from – standard play, or Fast Pass. If you use the standard Play option, your song will be queued up with any other songs waiting to be played by other pub-goers. Fast Pass, however, gives you the option to skip that queue completely and have your song played next! For an extra credit, you can bypass the wait and queue up to play next to hear your favourite songs sooner.
For more information about the TouchTunes app and how it could benefit your pub with a digital jukebox, we're on hand to help. Get in touch to find out more.