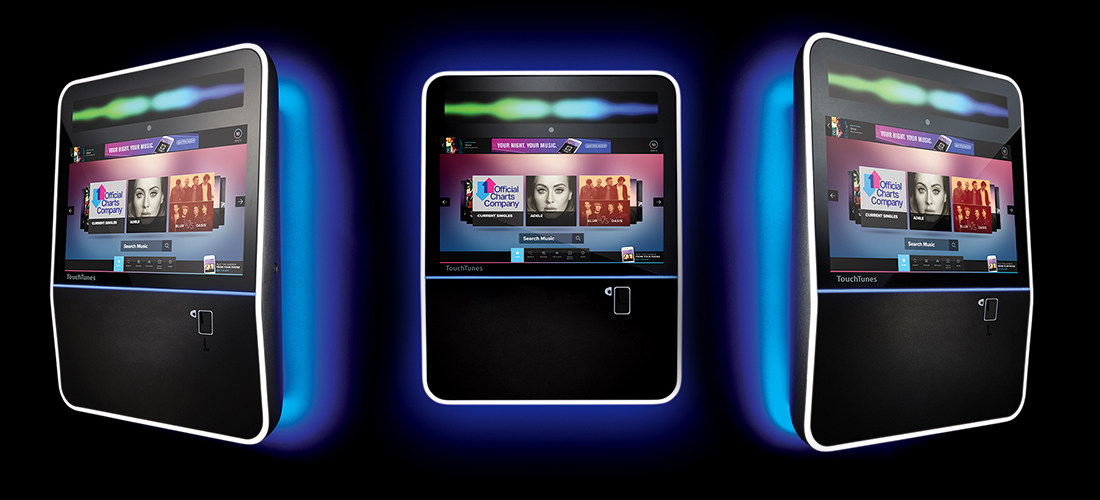 What Are Digital Jukeboxes?
Digital Jukeboxes, at their core, are an up-to-date, modern take on the traditional jukebox, offering a whole host of music either via a crystal clear touchscreen or even via an app. Whether you're already looking for the perfect jukebox for your pub, or you're just looking for entertainment options for your punters and don't know where to start, here at HireJukebox, we've got you covered. Want to know more about what Digital Jukeboxes are and how they work? Take a look, below.
What is a Digital Jukebox?
As mentioned above, Digital Jukeboxes are exactly what the name suggests – a jukebox that works digitally. These jukeboxes are more versatile than traditional physical jukeboxes, as they can access libraries of thousands and thousands of songs, rather than being limited to the handful of discs available on the machine. They typically still come in a physical jukebox form that can be mounted onto a wall in your pub for easy access for your pubgoers, or kept behind the bar and your customers can use their phones to access your jukebox and it's music queue from there.
One of the best-known digital jukeboxes and most popular worldwide is the TouchTunes range, which offers a sleek and sophisticated machine with an equally as sleek interface making choosing your favourite popular and classic tunes a breeze.
App Access
Many digital jukeboxes also have the added benefit of utilising an app to make the whole process far easier. TouchTunes, for example, use their own app to link up with the machine at a pub. You and your customers can all download the app, check in to your venue and purchase credits right from the comfort of their seat. They don't have to dig around for loose change to pick their favourite songs – they can just buy a bundle of credits through the app, search for their favourites and queue them up to play. It cuts down queueing time at the machine and can encourage more and more punters to embrace the music and get their favourites playing proudly.
Common Features
Digital Jukeboxes are changing the way that music is played in pubs, bars and other venues, and rightfully so. While we are definitely lovers of the classic jukebox, digital alternatives have brought jukeboxes into the modern age and made them accessible to any and everyone. They come with impressive features that make the experience something to remember, including:
Millions of tracks, including latest releases and older classics
New music updates via WiFi, so the system is always up to date
Controllable background music system, including genre-setting to set the mood
Each to use, including searching by genre, artist, song etc.
Set your own playlists for your pub to keep things on-brand
Coin-operated machine, as well as via smartphone
PhotoBooth – some machines also offer the PhotoBooth feature, adding a little something extra to your night.
Profit Share
Here at HireJukebox, we understand that not every venue can afford to just go out and buy a brand-new jukebox, which is why we offer our jukeboxes on a profit-share basis. This means that you can have a jukebox installed in your venue completely free and we'll split the profit, so you can keep a steady income without any hefty upfront costs.
If you're considering a digital jukebox, get in touch with a member of our team and we can help you get started!