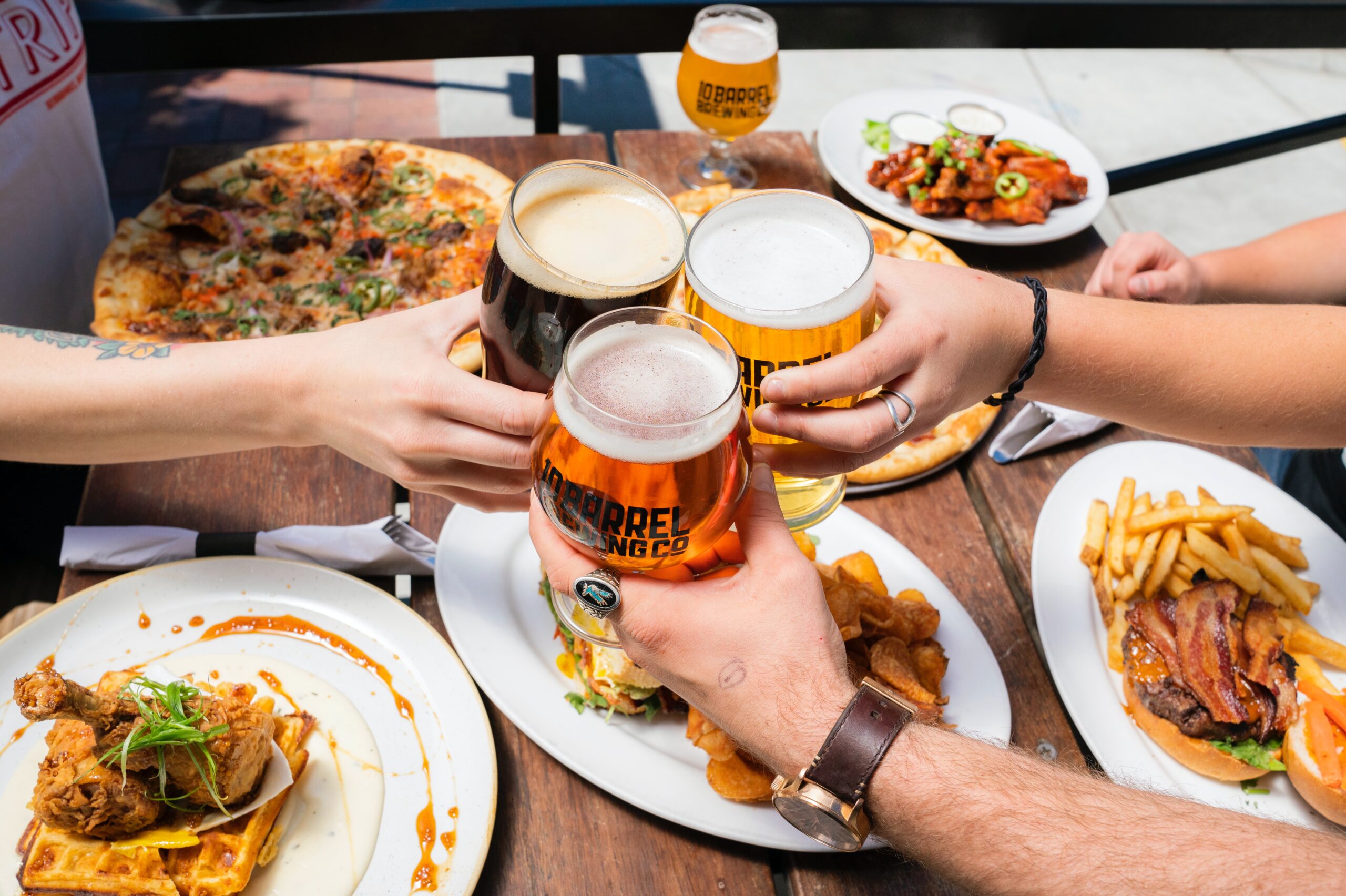 The Best Summer Hits For Your 2023 Pub Playlist
Summer is practically here and with the weather set to change and more and more of us ready to head to our local for a drink in the sun, there's no better time to get your summer playlist sorted! As a pub owner, playing the right music to set the mood can not only enhance the atmosphere in your venue but encourage punters to drink more, buy more, stay longer and even encourage them to come back the next time the sun is out! 2023 has already put out some impressive feel-good songs and is clinging onto hits from previous years, which all add up to some catchy summer-ready playlists. From Miley Cyrus and Harry Styles, to Coi Leray and Charlie Puth, here are some of the top hits to add to your summer pub playlists: 
Flowers – Miley Cyrus
Thought to be about her ex-husband Liam Hemsworth, Miley Cyrus' recent hit Flowers has taken the music industry by storm and rightfully so. Whether or not the speculation is true, the one thing that does seem to be certain is that this song works as a direct response to Bruno Mars' When I Was Your Man, reworking the chorus lyrics to create an upbeat self-empowerment hit that is sure to please your punters this summer. 
Stay – The Kid LAROI, Justin Bieber
Released back in 2021, Stay by Justin Bieber and The Kid LAROI is a song that has really stood the test of time and is still just as popular now as it was when it first came out. For pub owners wanting a song that's upbeat, catchy and sure to get punters bopping along, this is a perfect choice.
Left And Right – Charlie Puth, Jungkook
Whether you're a BTS fan or not, there's no denying that Charlie Puth's collaboration with member Jungkook Left and Right is a catchy song perfect for those chill summer afternoons. Their melodies blend perfectly, the song provides a smooth and foot-tapping beat and it's ideal for those days where you just want to kick back with a drink and enjoy the weather.
As It Was – Harry Styles
Another song holding its own in the chart, Harry Styles' As It Was is a fan favourite and another great choice for the more chilled summer afternoons. With just enough of a beat to keep moods high and feet tapping, but not too overpowering that it will ruin casual conversation, this song is a must-have for summer.
I'm Good (Blue) – Bebe Rexha, David Guetta
When the summer evenings roll in and your clientele are ready to party, Im Good (Blue) by Bebe Rexha and David Guetta is an ideal choice to get the room pumping. A modern take on the 1998 single Blue (Da Ba Dee) by Eiffel 65, there's no better song for a party atmosphere this summer.
Mother – Meghan Trainor
In true modern music form, Meghan Trainor's Mother takes a sample of a classic tune – Mr Sandman – and creates a song that somehow follows a 50's line while still being so clearly contemporary and perfect for a summer singalong. A criticism of the treatment of females, particularly in the music industry, this is set to be a popular choice among women this summer.
10:35 – Tiesto ft. Tate McRae
Another dance track that's already making its way up to being a chart favourite, 10:35 is a great choice for pubs with a younger and more upbeat customer base, or for the sweet spot between a chill afternoon and a more party-esque evening atmosphere.
Calm Down – Selena Gomez, Rema
This song was initially written for Selena Gomez and Rema with concerns that it wouldn't chart very well, but it soon proved all of the doubts wrong. When another verse had to be added to appease the fan's demand for more Selena, this song became the perfect chill song for those summer afternoons, sipping beer and cocktails in the sun.
Lavender Haze – Taylor Swift
Taylor Swift has a song for every occasion and while there are plenty that could make it onto a summer playlist, we are personal fans of Lavender Haze for it's relaxed beat and soft tone that really make it easy to chill and unwind after a long day, or when you're trying to embrace the summer heat. 
Players – Coi Leray
Another song set to be perfect for upbeat summer nights or for a more party-esque event, Players by Coi Leray is the perfect song for the ladies, declaring that "girls is players too", offering empowerment for those girls who want to prove themselves strong and show off their confidence in style.