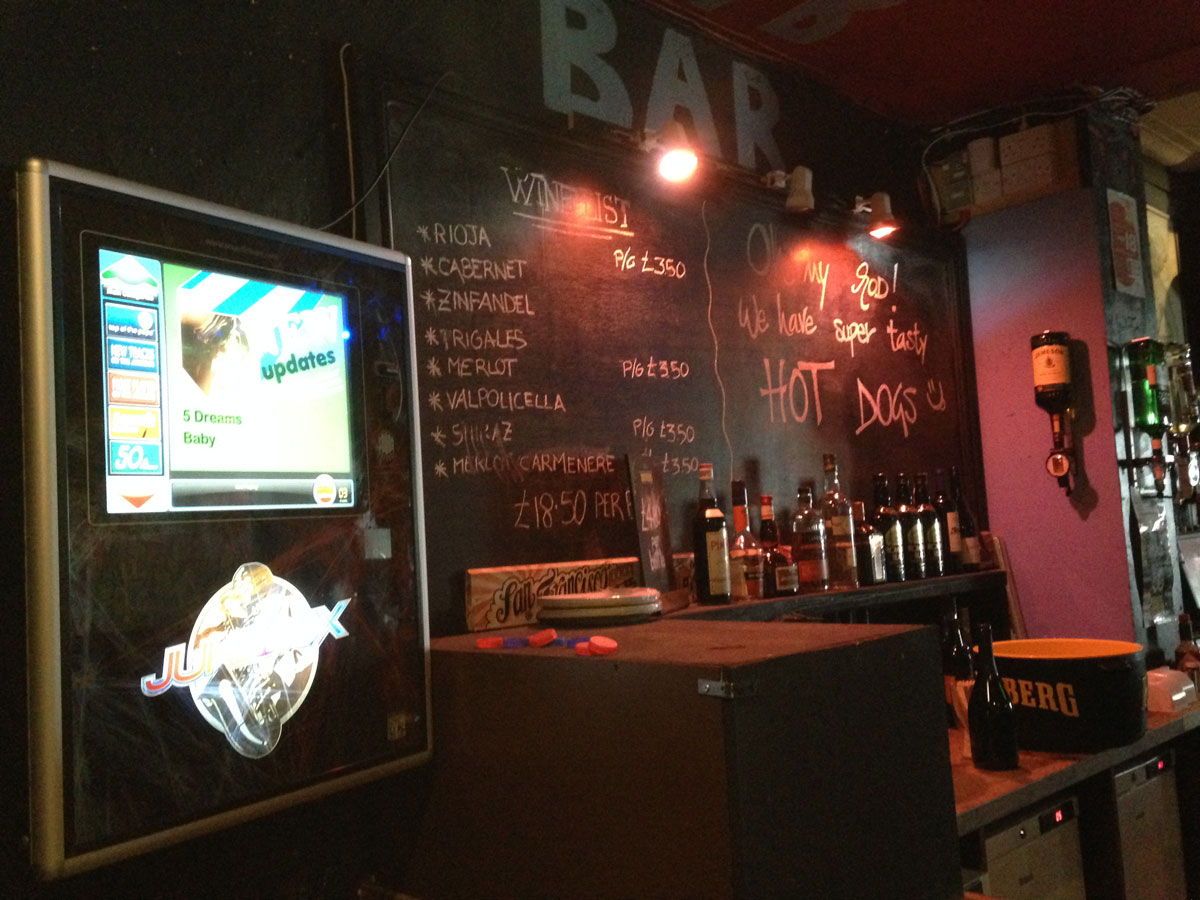 New Touchscreen Jukebox for The Joiners Arms
The Joiners Arms in Shoreditch, London is a well-known/established gay friendly pub with a real sense of community spirit. It is a unique venue decorated with some amazing artwork, comfy chairs and pool tables. It is a vibrant place that attracts an eclectic mix of people and it is renowned throughout the gay community – not only within the UK but also worldwide.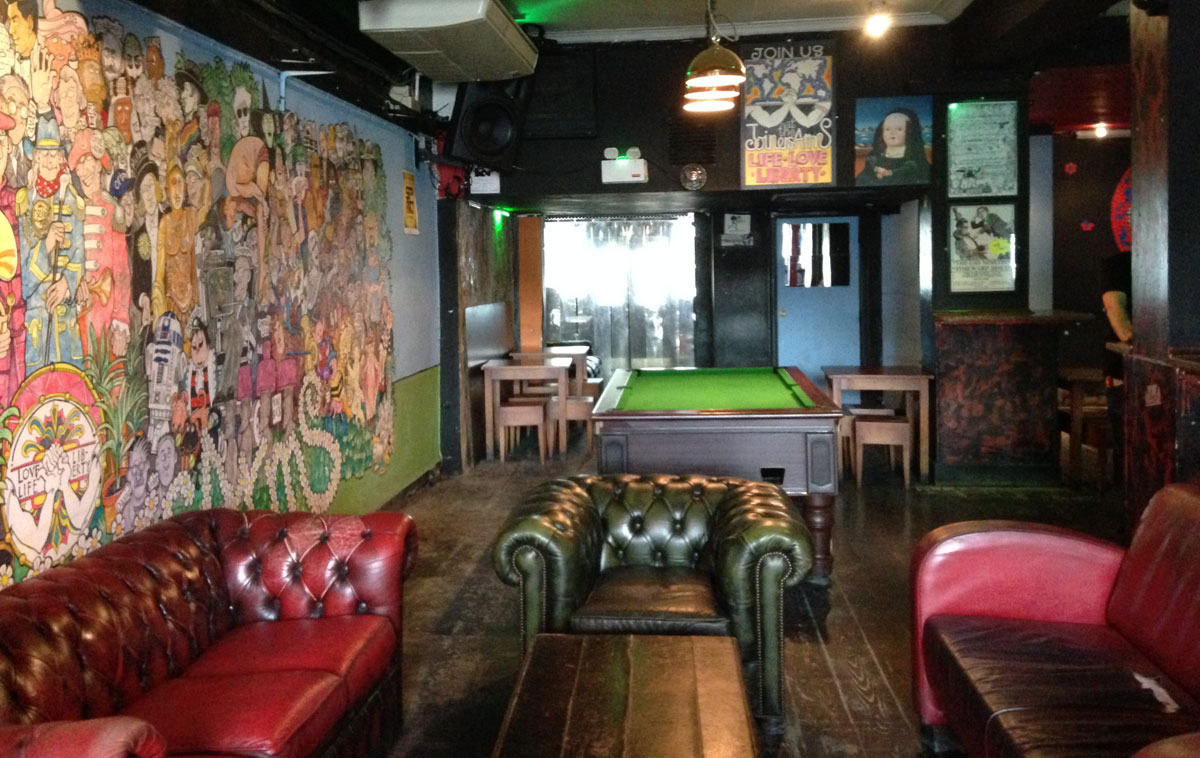 Throughout the week, The Joiners Arms has various DJ nights playing House, Hip Hop, Disco and Pop in the evenings. At others times, the staff would put their iPods on to provide some background music, but the customers would keep on asking for them to play different tracks and genres, so finally the pub's owner Giuliano Pistoni decided it would make sense to get a jukebox, so that the customers could pick their own music.
Having done some research on the internet for online-enabled touchscreen jukeboxes Giuliano contacted us to find out more about the various jukebox models available. We advised him that the Sound Leisure Milestones in Music  model "The Jukebox" would be the perfect choice.
It boasts over 30,000 pre installed songs covering a wide range of genres from pop, rock, dance and the very latest chart releases – and as this digital jukebox can be connected online, it can be updated twice a week with new chart entries, pre-release titles and the latest albums.
Songs can be selected using the touchscreen display. Customers simply search by artist, song title, or genre. One of the most popular ways to find the music you want to play on this jukebox is by "date search". Enter any date and the jukebox will display the Top 40 charts from that week.
But the real big draw for The Joiners Arms was the added bonus that the jukebox could be set up as background music system. When we installed it, we discussed the type of music the pub would want playing as background music in order to create the perfect atmosphere. The background music on the jukebox fades out when a customer selects a paid-for track and the new track fades in.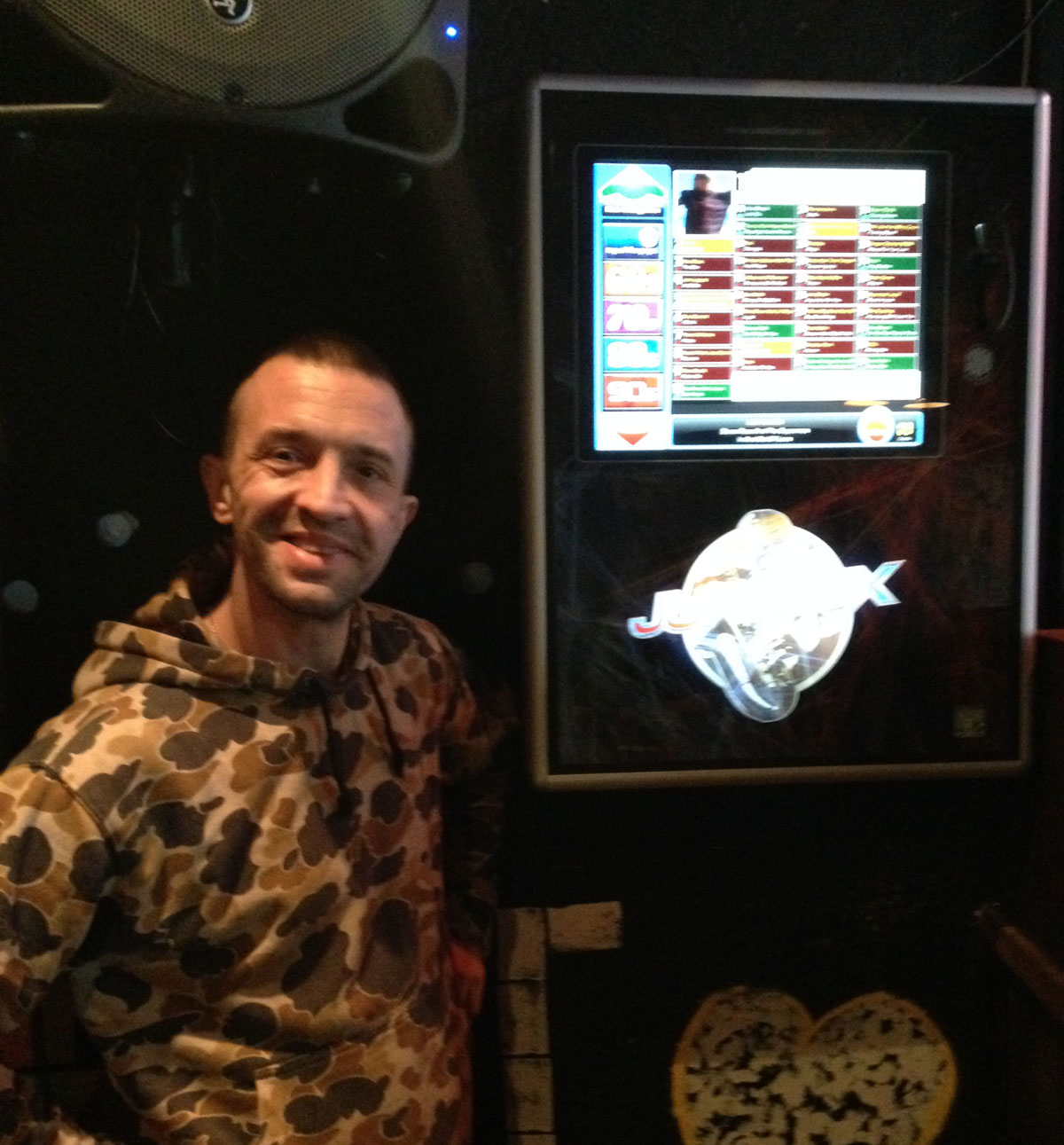 We installed the jukebox for free and there is no binding contract, so venue owners get complete peace of mind. Fortunately, as usual, the jukebox has been a huge success. It has given the customers at The Joiners Arms what they want, when they want, by allowing them to choose their own music. But it also helps to sustain a great atmosphere by playing background music the rest of the time.
Marc Bird said:
"This is a typical example of how a jukebox can be used to it's full potential. Working together with the venue owners not only have we created the perfect background music for the pub but also provided a digital jukebox that can fulfill customer demand. The music content on this jukebox won't disappoint and the fact it gets updated automatically every week with the latest music helps maintain strong customer interest and cash box levels high."