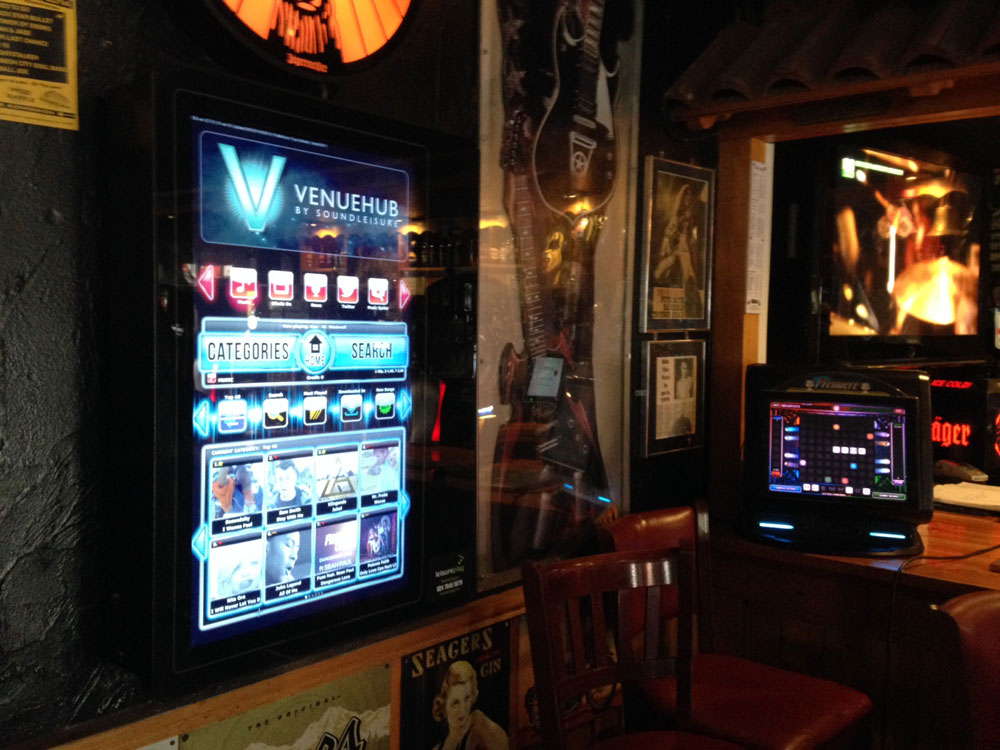 VenueHub Jukebox Exceeds All Expectations at The Crew Pub in Nuneaton
The Crew is a well-established rock pub and live music venue in Nuneaton.
It is not just known locally but is recognised by music lovers and bands all over Britain.
This pub is the real deal – it is covered in rock memorabilia, including framed discs, signed photos of music legends and even guitars set in glass cases mounted to the walls and ceilings from the likes of Oasis and Motörhead. The Crew also boasts a popular pool and pinball table.
For music, the venue has a DJ booth, a stage for the bands and other music is played either via a background music system or by showing music videos on the various TV screens displayed around the room.
We could see the massive potential in this venue for a jukebox and had approached the site many times over the years. They had always listened to what we had to say but they were not convinced a jukebox was necessary, or that any jukebox could cater for the diverse music that their customers wanted to hear.
This is a venue that is just not interested in mainstream chart music and they argued, quite successfully that they already had a good thing going, so why change it? At the time – albeit reluctantly ­– we had to agree.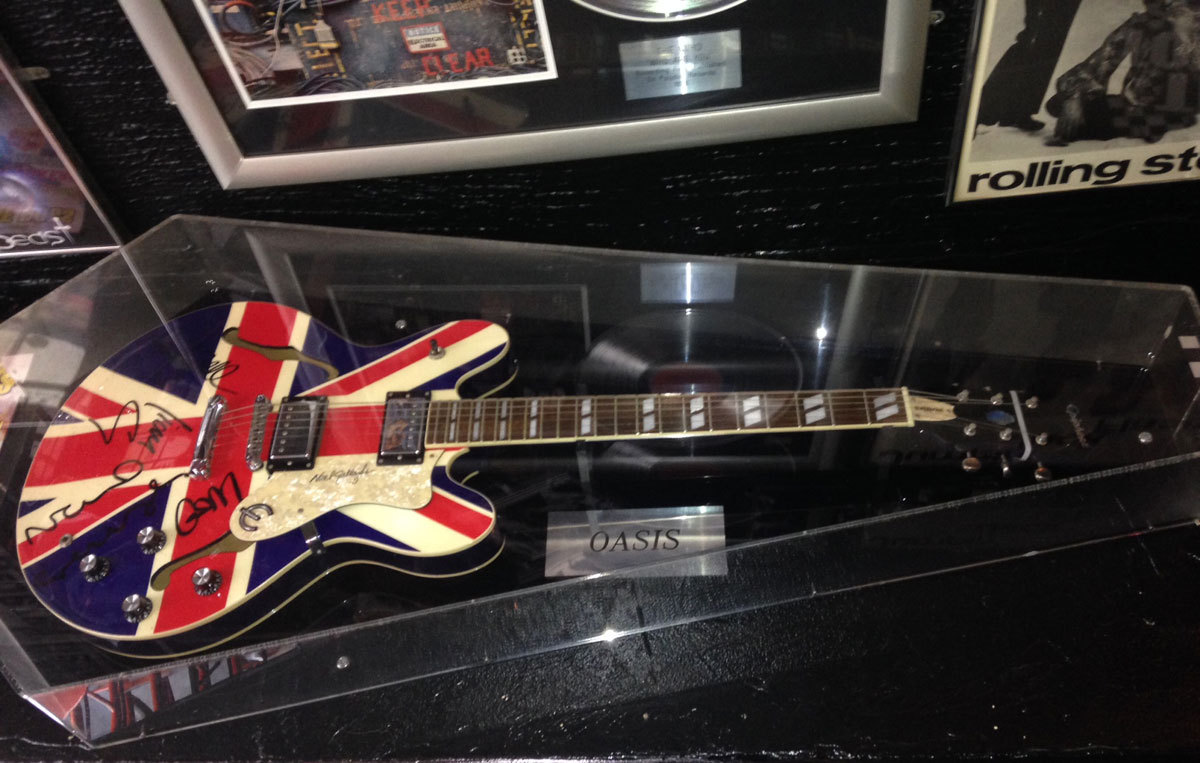 But fast forward five years and we now have the VenueHub jukebox, which is connected online and has access to over 5 million tracks. What sets this jukebox above any other is the music content. We have never before seen this level of music content via such a user-friendly interface. It can truly cater to the expectations of today's music lover who is able to access vast libraries of music via their phone, PC or tablet device.
Background music settings allow customers to play either random songs from chosen genres or to be more specific by creating their own playlist. The 32″ touchscreen display is perfect for advertising forthcoming events by either entering manually using the "What's On" feature or simply uploading existing PDF posters via a USB connection.
The live Twitter feed connected to a venue's account keeps the site in touch with their customers and is displayed as a timeline on the jukebox screen
In addition, photographs can be easily uploaded and displayed on the touchscreen display via Flickr – allowing the customers to browse through them at ease.
Taking all this into account we were confident this time we had a jukebox that could fully meet The Crew's exacting requirements. We went back to visit the team and demonstrated the jukebox, getting it online so that they could search for the music they wanted. Needless to say, the guys put the jukebox through its paces, searching for a number of diverse and obscure tracks and they were very impressed with the results. They really liked the fact that we can upload any additional music to the jukebox that the pub requests at no extra cost and this includes local bands or artists.
We had the machine installed for free within a few days and the rest as they say is history as the VHub jukebox has been a massive success. Again, it proves that  it's all about choosing the right jukebox for the particular venue, by working closely together with the management team to understand their customers.
With a special site like The Crew, it is not about the money that a jukebox can make for them, it is about exceeding the expectations of the customers and with this attitude, it is easy to see why the customers keep on flocking back.