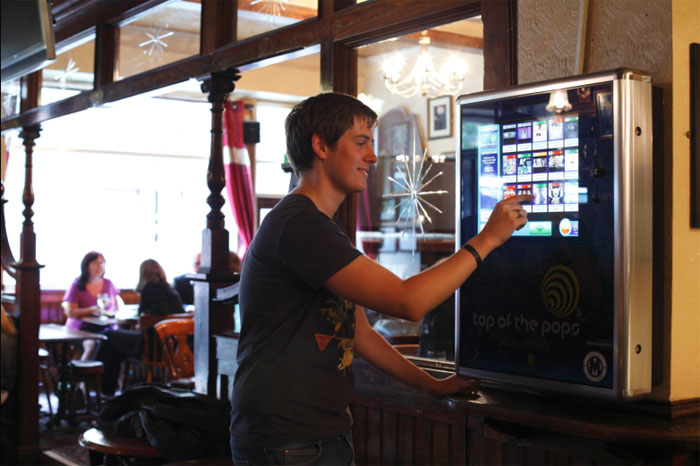 Fight Back Against the 6% British Household Leisure Spend Decrease with Jukebox Hire
According to the latest figures released by the Greene King Leisure Spend Tracker Report, September 2014 saw the average British Households spend on "drinking out" drop by 6% compared to the same period last year, whilst figures for "eating out" raised by 7%.
Once a nation gripped by economic woes might have turned to beer to take the edge off its troubles, but the drop in spend has been largely attributed to the continued drive for austerity that currently grips the UK, as the average monthly costs for a family continue to rise faster than household incomes, despite reported improvements in the economy. Eating out was the only leisure activity to see an increase in spend this year, as more families now view family meal times as less of an "occasional treat" and more of a common activity to be enjoyed together.
The news comes as another blow to the pub industry, which has been in significant decline since the smoking ban was introduced to pubs, bars and other public areas, combined with battling for consumers tempted by the lure of cheap booze from UK supermarket shelves.
Tough financial times like this mean that pubs should be constantly looking for ways to improve business, by increasing footfall through the doors and enticing consumers to spend more, which in turn increases profits. Hiring a jukebox from a reputable supplier like Hire Jukebox is one way that pubs can achieve this
We are entering a seasonal period of festivities, and one thing that never fails to set the mood during the festive period is a good playlist. Everything from George Michael, to The Pogues to Frank Sinatra is available to play from the Venuehub Jukebox, which is updated with every UK Top 40 track since records began. The best thing about hiring a jukebox with us is that your customers don't even have to leave their seat to pick the playlist! With the new Apple iPhone app called SoundJack, users can connect to the jukebox and pick and play music straight from their mobile phone or tablet device.
Another benefit of hiring a jukebox for your pub or bar with Hire Jukebox is that they also offer a profit-share revenue option. This allows you to trial a top of the range pub jukebox at no cost. This is ideal, especially when you are a new business owner or you are unsure how successful a pub jukebox will be in your venue.
With the run-up to Christmas fast approaching, it will be interesting to see what tactics pubs and bars adopt to increase revenue and remain fresh. If you are interested in hiring a pub jukebox then contact us for a no obligation enquiry.