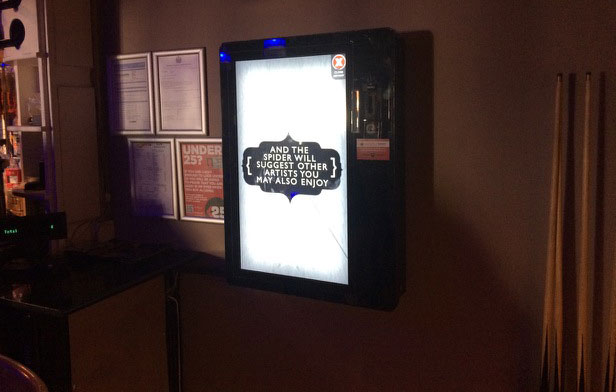 Cheers Bar Customers Stay Longer with Jukebox & Pool Table Installation
My name is Paul Purcell, I am the MD of Amusement Leisure.
Based in Newton Le Willows, near Warrington we operate jukeboxes, fruit machines and pool tables in North Wales, Liverpool and Manchester. For the past couple of years I have worked with Marc on supplying pubs and clubs in the North West which sometimes need more than a jukebox.
In September Cheers Bar contacted Marc for a rental jukebox and a rental pool table, so Marc asked me to take a look at the site. Cheers Bar is a very busy sports type bar in the centre of Stalybridge. I met with Peter and Darren the owners and after discussing what they were looking for, they decided that they wanted the latest Vhub.
The Vhub Jukebox is a full touchscreen jukebox with online access to 5 million tracks. We supplied this jukebox on a rental deal with 10 speakers. We also supplied a pool table for £15 per week. As with Hire Jukebox, Amusement Leisure does not charge for installation. Both the jukebox and pool table are next to each other in the games room. The whole installation took about 2 hours and looks (and sounds) great. The digital jukebox is installed with 10 speakers over 5 zones in the venue.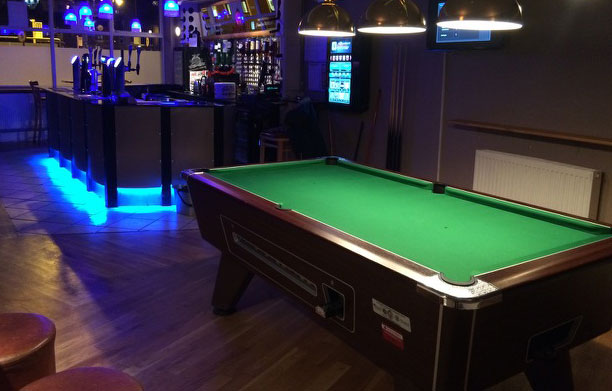 It's been a great success at Cheers Bar. The jukebox took over £550 in the first month and the pool table takes £100 on average a week.
Not only is the site seeing extra income from these machines but customers are staying longer and spending more.
"Our customers keep trying to find a song that's not on there but haven't managed yet!"
If you have a pub, club or bar in North Wales, Liverpool or Manchester and need a jukebox, pool table or fruit machine contact Marc at Hire Jukebox or click (http://www.amusementleisure.co.uk/ ) for more info.
Paul Purcell, Amusement Leisure