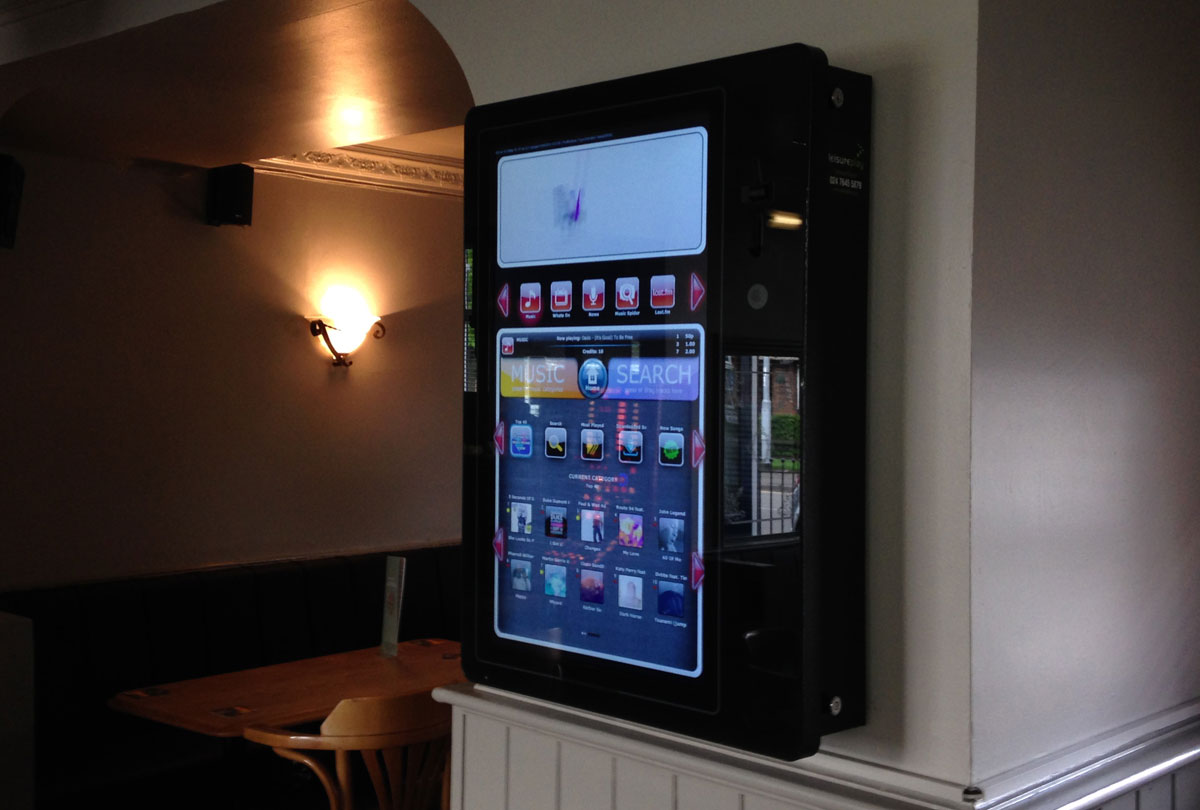 Super Service Transatlantic Style
NEW YORK: 5.25PM
LOUGHBOROUGH: 10.25PM
DISTANCE: 3459 MILES
When jukebox engineer Alan Parker was on holiday with wife Julie he probably didn't expect to take the record for the world's furthest and fastest service call for a digital jukebox.
Holidaying in New York, Alan and his wife decided to visit the Empire State Building. This was a lifelong dream of Julie's. As they were admiring the view over the whole of Manhattan on a summer's afternoon Alan received a text message from landlady Susan Clarke from the Peacock Inn in Loughborough.
The message read:
HI ALAN. JUKEBOX IS NOT TAKING ACCEPTING ANY COINS. SUSAN 🙁
Within seconds, Alan was able to reboot the jukebox PC by logging on to our Jukebox OpWeb system from his smart phone. This allows us online access to jukebox settings and means we can alter them remotely.
After 5 minutes Alan got a text back from Susan to say:
ALL OK X 🙂
Susan was of course completely unaware that her service call was being dealt with from the top of one of the world's greatest landmarks! Cheeky Alan, who has known Susan and husband Tom for over 10 years, sent a picture message back of himself taken from the top of the Empire State Building observatory tower with a message:
CAN I ENJOY THE REST OF MY HOLIDAY NOW? LOL