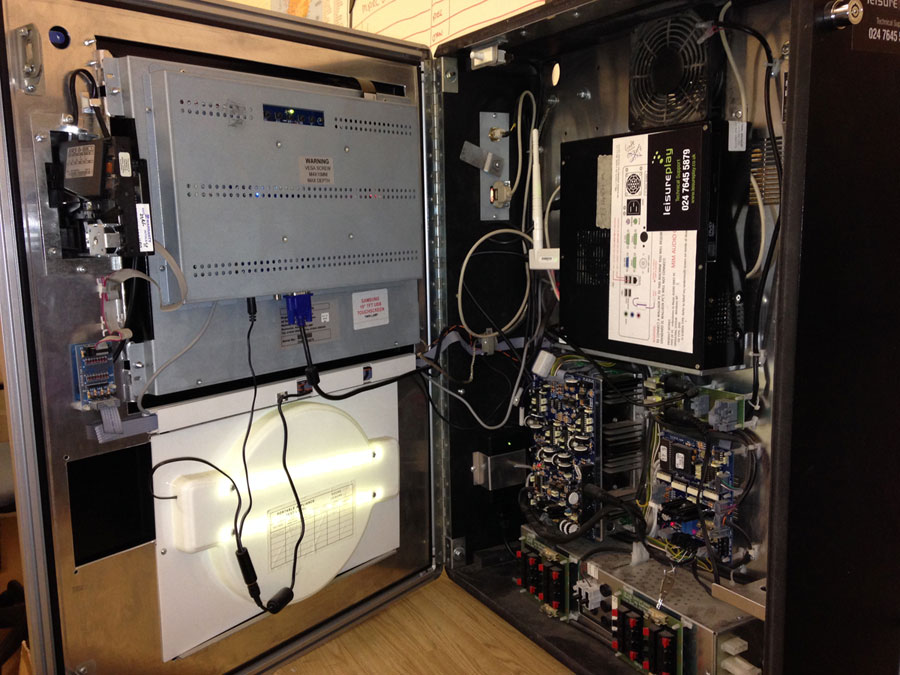 Hire Jukebox : At Your Service
It is never good for a coin-operated machine to have downtime, because it means that as long as the machine is out of service, you are clearly not earning any money. But it could be argued that the highest priority pub machine to get back into service, has got to be the digital jukebox.
For many pubs and social clubs the jukebox is an essential part of their business. A good jukebox helps not only create the right atmosphere in your venue, it is also a service you a providing to your customers who want to be able to play the music they want on demand.
And let's not forget it can also be very profitable too.
That's why the servicing of our digital jukebox is possibly one of the most important aspects of our business. At Hire Jukebox, we pride ourselves on our technical support. All of our machines are installed with our service telephone number on the side and any calls to this number will be answered night and day.
If the problem can't be resolved over the phone, a qualified jukebox engineer will be sent to the site equipped with the correct tools and hardware to get your machine up a running as soon as possible.
We understand how important customer service can be and over the years we have built strong relationships with pub landlords and social club committee members. As they say, "it's good to talk" and we encourage all of our customers to contact us whatever problem or query they have.
As technology has changed, so has the way people contact one another and we have moved with the times. We find many busy landlords prefer to send us a simple text rather than call. Sometimes they use SMS apps such as What's App. Many email us as they don't have a chance to speak or text during the day. So we often receive emails way after closing time – sometimes as late as 2 or 3 am. Of course now, we have also noticed an increasing amount of people using social media such as Twitter or Facebook to get in touch.
Now all our jukeboxes are connected online, we are able to respond to service calls faster than ever before. Our engineers can diagnose faults and edit setting changes on digital jukeboxes within minutes. This has allowed us to grow our business further afield yet still maintain and even take our customer services to new and higher levels.
We don't care how people communicate with us as, long as they feel they can do so easily and confidently in the knowledge that we will respond any time day or night and by whatever means suit our customers.