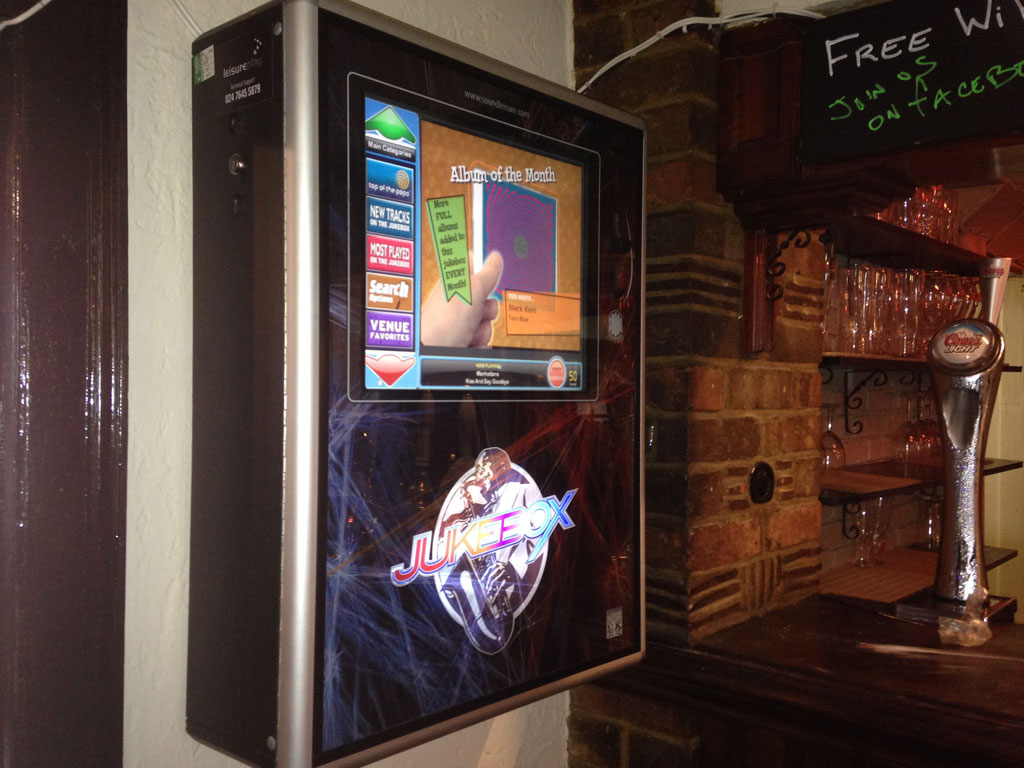 Want to Hire a Jukebox for Your Pub? It's as Easy as 1,2,3!
Let's face it, it's not every day that you enquire about hiring a pub jukebox. So, it is understandable that our customers are often a little unsure about the procedure, which model to pick and – most importantly – how much is it going to cost?
There is a wide range of digital touch-screen jukeboxes available in the market, so choosing the right one can be daunting. The first thing to take into consideration is that jukeboxes have moved into the digital age. The old CD (or even vinyl!) jukeboxes that some of us may remember from our youth are now either a thing of the past or a collector's item, whichever way you choose to look at it.
The advantage of a digital jukebox is that it can contain many more tracks than in the past, this varies from a few thousand for some basic pub jukeboxes, to literally millions of songs on those which are connected to the internet.
Some will play mainstream chart music only, others alternative music and some cater for everyone. The main differences between them come down to having the right mix of music for your particular venue, as well as having the right kind of search facility so that the customer can find what they want easily and be encouraged to spend more time (and money) playing the music they like. These days, the jukebox touchscreen can be used not only for picking music, but for advertising products and services in-venue, as well as for promoting a site's Twitter feed. Some pub jukeboxes will even allow customers to make their music choices via their smart phones, without leaving their seat.
In order to make the process of choosing a jukebox as easy as possible,  Hire Jukebox has set out three easy steps to customer satisfaction!
Step One – Make Contact
You have a rough idea of what you would like, so give us a call and we will be able to help.
Contact our office on 0247 645 5879 and speak either to myself – Marc Bird – or a member of the Hire Jukebox team. Our phone is manned all day, every day, so please don't worry about calling out of office hours. We serve the pub industry, so we are used to working the same long days! We are always pleased to hear from you.
Or you can simply fill in the online form at your own leisure and we will contact you back however you prefer and with any information you require.
Alternatively if you would like someone to come to you for an informal chat and a site survey, that's no problem either! There will be no hard sell, in fact we don't even employ sales staff. Our experienced jukebox engineers can explain the options and advise you on the best location for a jukebox within the venue.
Step Two – Choosing a Jukebox
Once we have discussed your venue and your needs, we will be able to advise you on the best type of jukebox for your needs. All of our digital jukeboxes have an online connection. This not only means that you will get a wider choice of music, it also means that your music updates will arrive onto the jukebox automatically and regularly. As over 80 per cent of music played on jukeboxes is chart or new releases, this is an important consideration.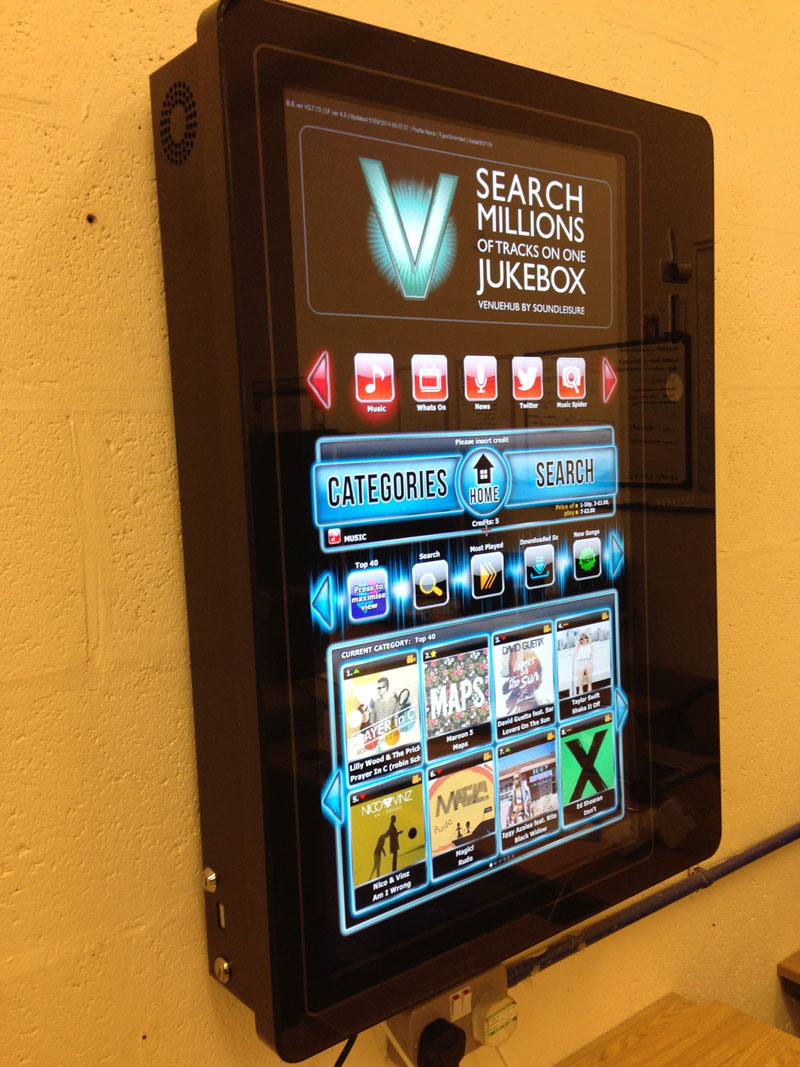 In addition, an online connection means that we can often change settings or correct any minor faults on your jukebox remotely, without the necessity of a site visit. So if there is something you want changing – we can normally do it within minutes.
Step Three – What Will it Cost?
We operate on a rental, or no-cost profit share deal. This means that we can install a top-of-the-range digital jukebox within your venue with minimum long-term financial commitment from yourself. If you opt for a profit-share deal and the jukebox does not make the money you were hoping then we will remove it with no financial penalties. If you prefer to go down the rental route, then you will find our rates extremely competitive.
What's more – we will install the jukebox and speakers in your venue free of charge. When we install, we will discuss with you the best position for the jukebox to be situated and where the speakers should be positioned. We can also set up the speakers so you can control the volume in separate areas of your venue. We will also set the jukebox to play background music to the genres of your choice. Installation is free and there is no binding contract.
We hope to hear from you soon!