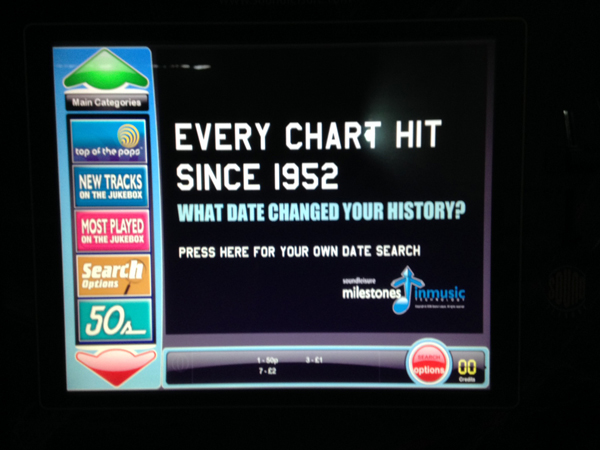 10 Reasons Why Our Jukeboxes are the Best!
When it comes to choosing the right jukebox for your pub, it pays to do your research. Not all jukeboxes are the same and just because a jukebox plays music does not mean that it is a good jukebox.
Choosing the right model of jukebox for your pub, bar or social club is an important decision and you need to consider not only the jukebox itself but the music service behind it. How often will you receive new music for example? Here at Hire Jukebox we get many calls from pub landlords who tell us that their old jukeboxes were not getting updated often enough and so customers were simply not playing them.
Our jukeboxes are updated twice a week via an online connection so customers can always find the latest chart music, as well as accessing a wide range of older tracks – in fact they can search for any track since the UK Charts began!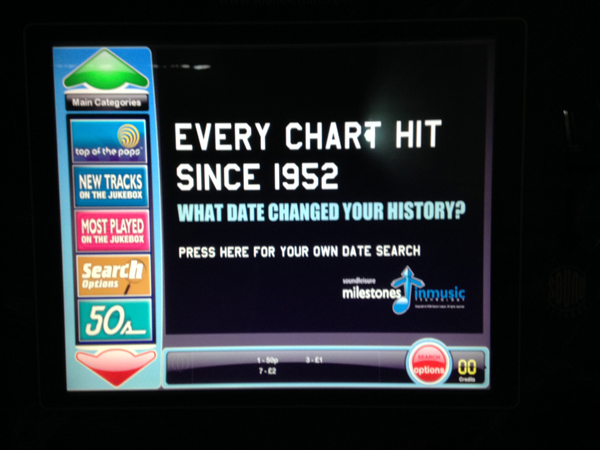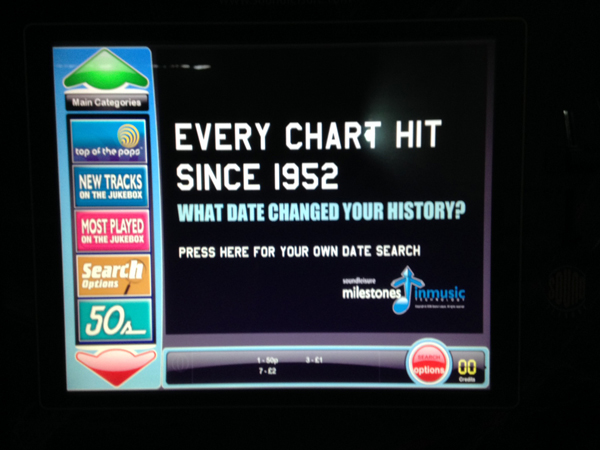 Also unlike other jukebox suppliers we offer no-cost profit-share deals with no hidden costs and no binding contract. This means that there is literally no risk involved in installing a jukebox. We are so confident that our jukeboxes will make money that we will install them free of charge, using the highest quality Wharfedale speakers and highly trained fitters.
Our jukeboxes have online connectivity, which means that in the rare sitiuation that there is a technical issue, we are often able to resolve it remotely within minutes of your call to us. This reduces inconvenience to the site and downtime of the jukebox.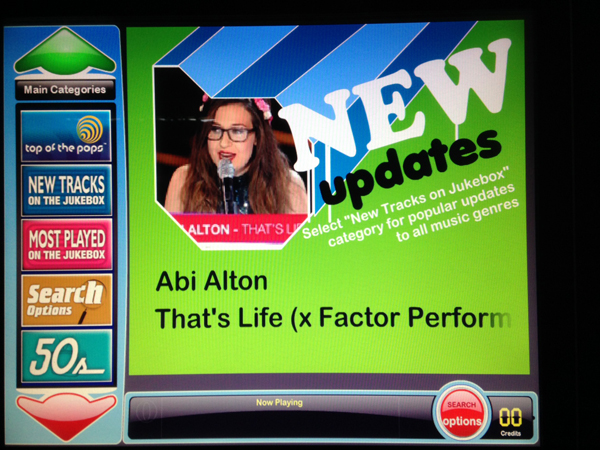 As if these reasons were not enough to convince you to choose a  jukebox from us, we have compiled a list of 10 key selling points for you to consider:
1. Music content
The most important factor of any digital jukebox is music content. Our model "The Jukebox" has an impressive 30,000 tracks pre-installed on the jukebox hard drive. Not many digital jukeboxes have this level of music content available.
2. Ease of use
Though advanced in technology, our jukeboxes operate effortlessly. Simply search, choose and play using the interactive touchscreen display. Searching for new music has never been easier. Search either by artist, song title, genre or even date!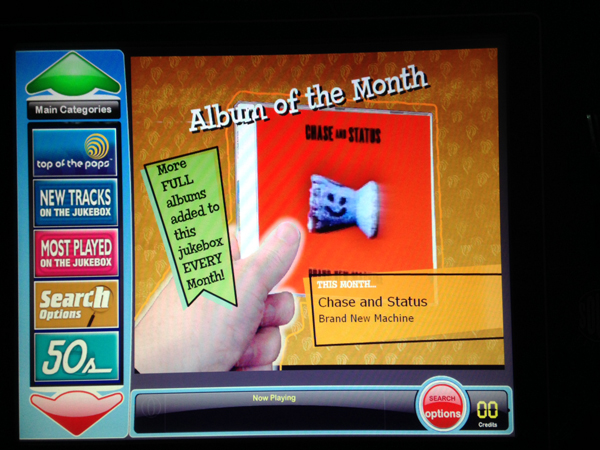 3. Weekly music updates
We can't stress enough how important weekly new music updates are. Unlike other digital jukeboxes, our jukeboxes are automatically updated twice a week with new music including the very latest chart releases, pre-release singles and new album titles. Updating your jukebox on a weekly basis not only helps maintain customer interest but improves cash box levels significantly.
4. Background music
Creating the right atmosphere for your venue is essential. Before we install your jukebox, we will discuss the type of music you want set to play as background music. Music timers allow you to create a more laid-back atmosphere during the day, then pick up the tempo as evening approaches. Perfect for pubs and bars that cater for food or have a mixed clientele.
5. Free installation
Unlike many digital jukebox suppliers, we don't charge you for installation. Our qualified engineers have many years of experience and can offer expert advice on jukebox and speaker positioning. Music zones can wired to enable you to control the volume on different areas of the pub such as bar, pool area or lounge. We use high quality Wharfdale speakers at no extra cost to you.
6. No binding contract
There are no hidden costs. If you leave your venue or want the jukebox removed, we simply ask for 7 days' notice.
7. No-cost, profit-share deals
Unlike many jukebox operators we can offer you a profit-share revenue deal. This means you are not committed to paying a weekly jukebox rental. For many pubs and bars this is the ideal way to trial a new jukebox without the risk or paying any costs.
Digital jukebox hire of this level has never been so affordable.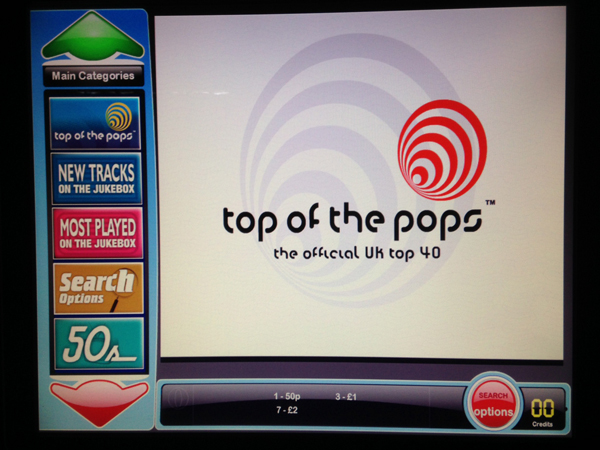 8. New features
Maintaining customer interest is vital to maintain healthy cash box levels. Unlike many other digital jukeboxes, our jukebox has new features added on a regular basis. For example during the X Factor competition weeks leading up to the final the jukebox will have it's own X Factor section. So whatever songs are played live on the Saturday and Sunday show, will be automatically updated to the jukebox for the following week. Similar features are avallable for Halloween, Christmas and other events. These have a massive effect on cashbox takings.
9. Unlimited new music requests
In addition to having hundreds of new songs and album releases automatically updated every week, you can also have any music of your choice added at no extra cost. This free service includes local bands and artists. Adding new music requests from your customers makes the jukebox their own.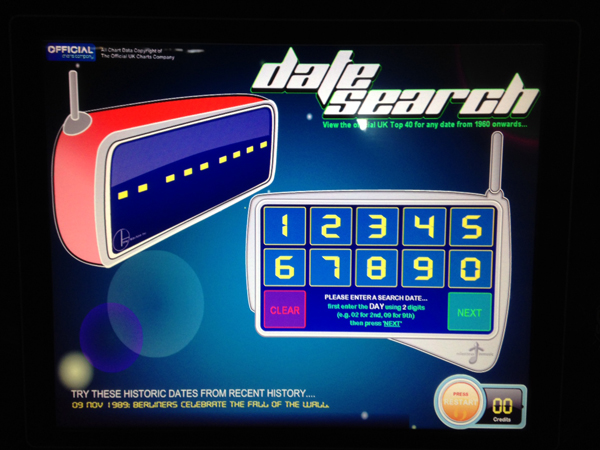 10. Free technical support and service
Our team of highly qualified jukebox engineers are available 365 days of the year. Our online technical support can also resolve many issues within minutes of your call saving the wait for an engineer, again reducing downtime especially in busy periods where it is essential your jukebox equipment is functioning correctly and making you money.
The following two tabs change content below.
Marc Bird
Jukebox Technician
at
Hire Jukebox
Hire Jukebox
supply digital touchscreen jukeboxes to pubs, clubs and other social venues.
Latest posts by Marc Bird (see all)