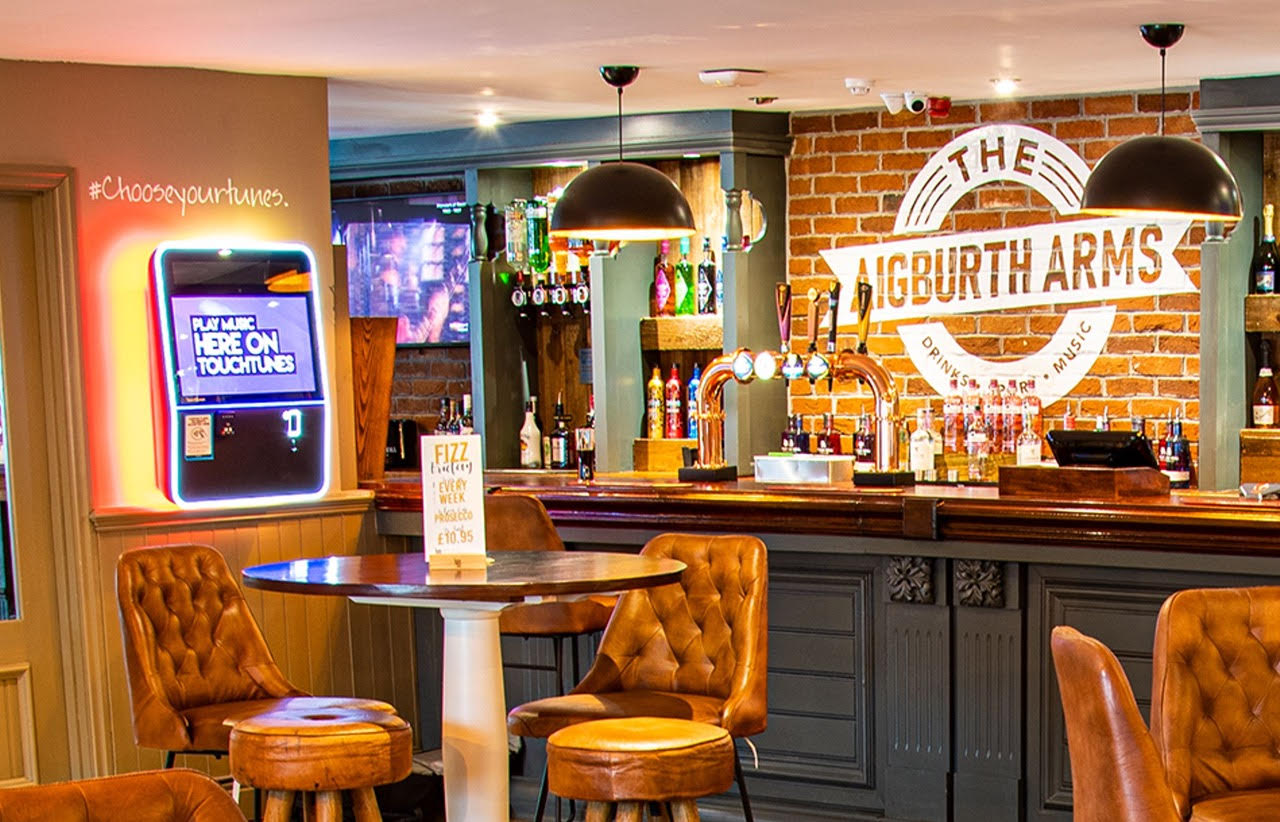 We Were Thrilled To Work With Blind Tiger – Here's How It Went
Here at HireJukebox, we are proud to work with a huge variety of pubs, bars, clubs and venues across the UK, providing leading digital jukeboxes. Our work with Blind Tiger pubs has certainly been no exception. This innovative and forward-thinking group are constantly looking for new and unique ideas for their pubs, and we were thrilled to provide them with the sound system to do just that.
With a vast range of pubs in an equally vast number of areas, Blind Tiger serves all kinds of communities, age groups and punters from across the UK. From city centre pubs to small community venues, they have a wide variety of locations that cater to customers from all walks of life. With different communities and age groups come different musical preferences, which is where we come in. In order to cater to changing customer bases, our jukeboxes allow for a different soundtrack every night, whether the pub is filled with local retirees or groups of students or even a hen party or two.
Chris Tulloch, the managing director of Blind Tiger, commended on the importance of music in their venues – "We love music, whether live artists, background or jukeboxes. Every venue has a jukebox which is a very different place to where we were 4 years ago where the costs and service didn't make them a viable option. Depending on the location, we have different profiles set up for the type of music we play. All of our managers have access to change the profile should they need to do for a special event or occasion or to suit a change in customer profile."
He went on to add that "the kit looks great and really suits our venues. Its very reliable and the customers get engaged with it," says Chris. "Equally, the cost of a jukebox used to be prohibitive, and content was not always up to date.  The connected version increases plays and I feel it is something that works now for both the operator and the retailer. More and more of our customers are now engaging with the Touchtunes app which is great news.
We are looking forward to pushing this out further with a marketing campaign over the coming months"
With Blind Tiger looking to the future with new opportunities on the cards, we are proud to be a part of their venues across the UK and look forward to working closely with them in the future.